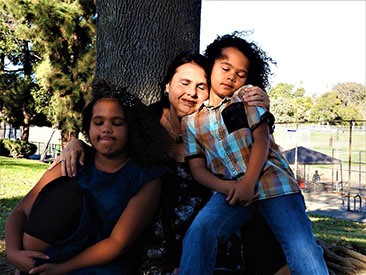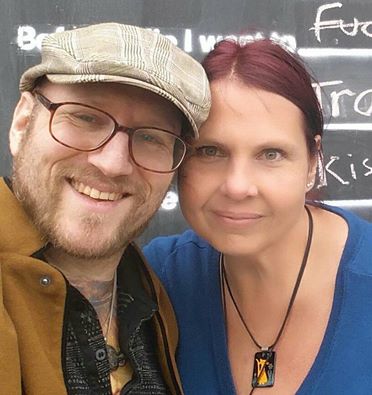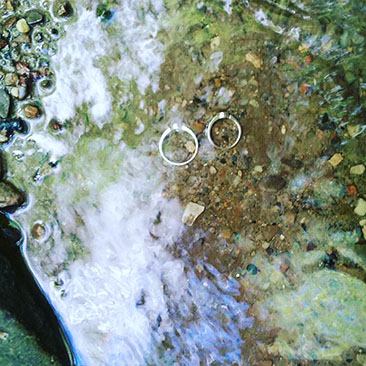 POEMS

March 27, 2007

From the very first kiss we both knew


She feels my pain and shares it.

I know when I'm crying that she's crying too.

She comforts me.

I feel my head on her shoulder, but tears don't bring her back, so comfort is difficult.

I sit with her spirit, and know it may be all we have.

My love forever dwells in two worlds now.

Linda Sennett we miss you

June 25 I saw your smile again
August 6 we were engaged and exchanged promise rings
December 30 I gave you the real thing
March 26 you returned to stardust

I will always love you.

~*~

March 29, 2018

To Bring You Back

You're gone but I'm still yours.
In every picture I am looking for doors.

To bring you back.
To bring you back to me.

You're gone but I'm still yours.
In every picture is a window I'm sure

Looking into the heart of me.
Open the window and come back to me.

To bring you back.
To bring you back to me.

~*~

March 30, 2018

Lament

People tell me how strong I am 
but all I feel is pain I cannot bear 
The stars have all fallen from my sky 
My sun is cold 
My moon's not there

I spoke to you in cautious tones 
in the silent chamber of the heart 
You are now the voice of my body 
My sea and land 
Never to part

Promise tender when love divides 
A vow I wear in the head and chest 
When pain defines me I'll remember 
Your kiss your laugh
Defines me best

~*~

April 1, 2008

I lay in bed and Luna feels me overhead, crawls out from beneath her safety and curls up in my lap.

I feel you overhead, crawl out from beneath my sadness and curl up in you.

237 is gone now, Cupid's quiver now empty. I am drawing a map from the world of entropy to our love that lives in eternity.

But there is an abyss between this world and the next and there is no bridge to get there but by faith.

Words cannot walk beyond the unknown, only silence where the heart has grown.

I listen for your love's descent, unfasten fear in gods lament, and let dreams reveal what it all meant.

~*~

April 1, 2018

Feels Like A Rose

It's no secret, Linda made me a better man.

The ring you wear from someone who has died
Is a whole lot different than from one who's alive
You long for them, build scar tissue around it
Protecting the wound, you must always allow it

Am I breathing, underwater?
Time stands still at the loss of a daughter.
This right there is the dizzying blow
The pain unreal and no place to go
Even Death to the thorn feels like a rose

But you honor the bridge that you built together
To burn it down now would make the tragedy greater
So I ask myself what would you do?
I take a deep breath, okay I take two.

~*~

April 1, 2018
Dedicated by Linda <3

Chances are you were more than a miracle,
to catch a shooting star that fell from the sky.
Love will give you much more than you want it to,
and take the husk when it says goodbye.
Taste the fruit in your heart...
Forget what's dying on the vine, you'll be fine,
when the weather turns to a storm...
memories will keep you warm.

~*~


Posts

March 28, 2018: The rock and a hard place of losing you my love, is that if I do nothing or if I do something, I face the unbearable rock of despair in the reminder that this is life, and you're not here with me anymore to share it.

March 29, 2018: I used to feel I should be able to just speak my mind, knowing people will always be offended, I always try to be kind, but you won't please everyone, i think that's fair and balanced, but Linda really tried to get me to look a little closer to how I say things and to be more sensitive to how others may interpret it, she truly was a much more sensitive person than I am, being around her made me a better person, and she will always show her value whether she's here or not because I will always keep that in mind, and honor her memory.

March 29, 2018: Character is not defined by how we handle life when everything is going right, but when everything goes terribly wrong. Linda is my inspiration for how I will move forward with my life. I just wish so much it was with you.

March 29, 2018: There was a time when Linda and I had no idea how we were going to save enough money for this move, but I knew I would figure it out, and with the help of some family and a lot of hard work, thousands of hours of building my own business, and Linda's extraordinary love and support we got there. I wanted so much to spend my life with you and I know you felt the same.

March 29, 2018: We loved each other so much, and neither of us could stop telling the world

March 30, 2018: "Education is the silver bullet. Education is everything. We don't need little changes. We need gigantic monumental changes. Schools should be palaces. The competition for the best teachers should be fierce. They should be making six-figure salaries. School should be incredibly expensive for government and absolutely free of charge to its citizens, just like national defense. That's my position. I just haven't figured out how to do it yet."

THE WEST WING
Season 1 Episode 18
'SIX MEETINGS BEFORE LUNCH'
WRITTEN BY: AARON SORKIN

This is one of my favorite quotes from The West Wing, and it's beautifully idealistic, but the truth is, it's people like the woman I love Linda Sennett who was doing the real work, the hard work, the day to day every day work, the practical work, which is inclusion and understanding of individual intelligent types of the youth. We must start where we are, and no one understood that more than her. She is a real loss to the educational system. She was a hero as a mother, an educator, my wife to be, and as a friend to everyone she met. We should all aspire to be more like her. <3

March 30, 2018: When I am able, I want to write the story of how Linda and I met, and our beautiful, magical, extraordinary and powerful love, but I'm not sure when that will be. But I think it's a story everyone should know. But right now I can't even accept she's gone.

I want to be happy the way you'd want me to be, to be strong, to always be a rock for your kids if they ever need it. But I need you so much. we had such wonderful plans, like writing and performing music together, writing children's books, getting married, traveling the world, just holding hands watching a dumb show, I wanted it all with you too, and I was always so glad to see you happy.

Twirling the engagement ring on your finger, sharing our plans to work out together, to take things slow, save for a bigger apartment so the kids could have their own rooms, then a house, then to travel, and grow old together. To play and write music, everything, and for it all to vanish so sudden is simply unbearable. I wear my promise ring, because we never got a chance to buy wedding bands, and I think of you, I talk to you, I write to you, I am so moved by your smile. your voice, your warmth, your patience, your teaching you wanted me so much to visit the school.

I was incorrigible, hypocritical, and ridiculous at times, but you were patient, and what always got us through is that we both so truly loved each other, and always communicated with each other. We shared so many loves, even each others thoughts.

I don't understand how this could happen when so many signs led us to each other, to have and to hold, on the threshold of a beautiful future, a family, our ever growing friendship, everlasting love that is still with me now and always will be. I am so sorry baby, I love you. I don't know where I go from here, the future is so unclear. But the pain, the love, and the memories must surely be the way, for they are my constant companions now. I constantly ask you what I should do,and what you would say, but I just want you here with me, and I know you do too.

Look out for your mom if you can, and your children and me. If you can feel our love somewhere, because I truly do feel yours.

I want to celebrate your life, for how wonderful you were in life. How inspiring, how kind, how patient, and thoughtful, how vulnerable, and intelligent. I wanted you to have it all my love, and everyone could see. We were something so very special, you and me eternally <3

Your lobster, your soulmate,

Jonathan

March 31, 2018: I'm talking a lot about my feelings lately, but I do want everyone who has reached out, and everyone who has been effected by Linda's passing, which is uncountable, but for all of you reading this, I thank you, I am with you, and I hope the love that Linda and I shared can be a promise for you in your own lives. Let her light be a star in your sky to honor each other's light. You mean so much to me, thank you.

April 2, 2018: Linda was a force of nature, but with such mastery of herself, she was like the tornado that could slow down enough to gently lift a leaf unharmed and give it a kiss. We experienced so much together and it was always magical. Truly magical. From meeting, to getting engaged, to walking on the beach, to talking on the phone for hours, to listening to her talk about her ideas in teaching, or talking about her amazing kids. Amaya and William are both gifted, and my heart goes out to them. I miss you so much Linda, it's unbearable. the world knows. But the songs we were going to sing together, the life we were going to build together, I will find a way to do it for us in honor of your life and our love.

April 2, 2018: Linda was great at singing this song... a connection of our mutual joy in the small and the silliness.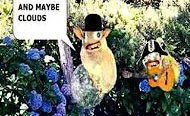 April 3, 2018: I try to enjoy my life for you, but any experience of it only makes me sadder that you're not here to experience it with me. I'm just not ready, and I don't want to be. I think part of me feels that grieving is the payment to bring you back. But love is not possessive, it is that which liberates you from the possessed.
"In the end these things matter most: How well did you love? How fully did you live? How deeply did you let go?" —Jack Kornfield
April 6, 2018: I'd be talking to Linda the last couple of hours... every night I can feel when I'd be talking with her or when she's busy elsewhere. And when I feel that, I slow down, I honor the feeling. I have profound gratitude for what we had physically and what will be with me emotionally for the rest of my life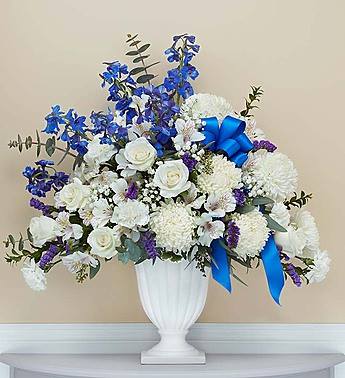 Forever and Always in Love